We have decided to stay and to focus on our land instead of leaving.
It has been the desire to live a life marked by the rhythms of nature to recover a bond with it.
It has been the desire for the genuine flavors of our tradition.
It has been the happiness of sharing our project because… happiness is only real when shared!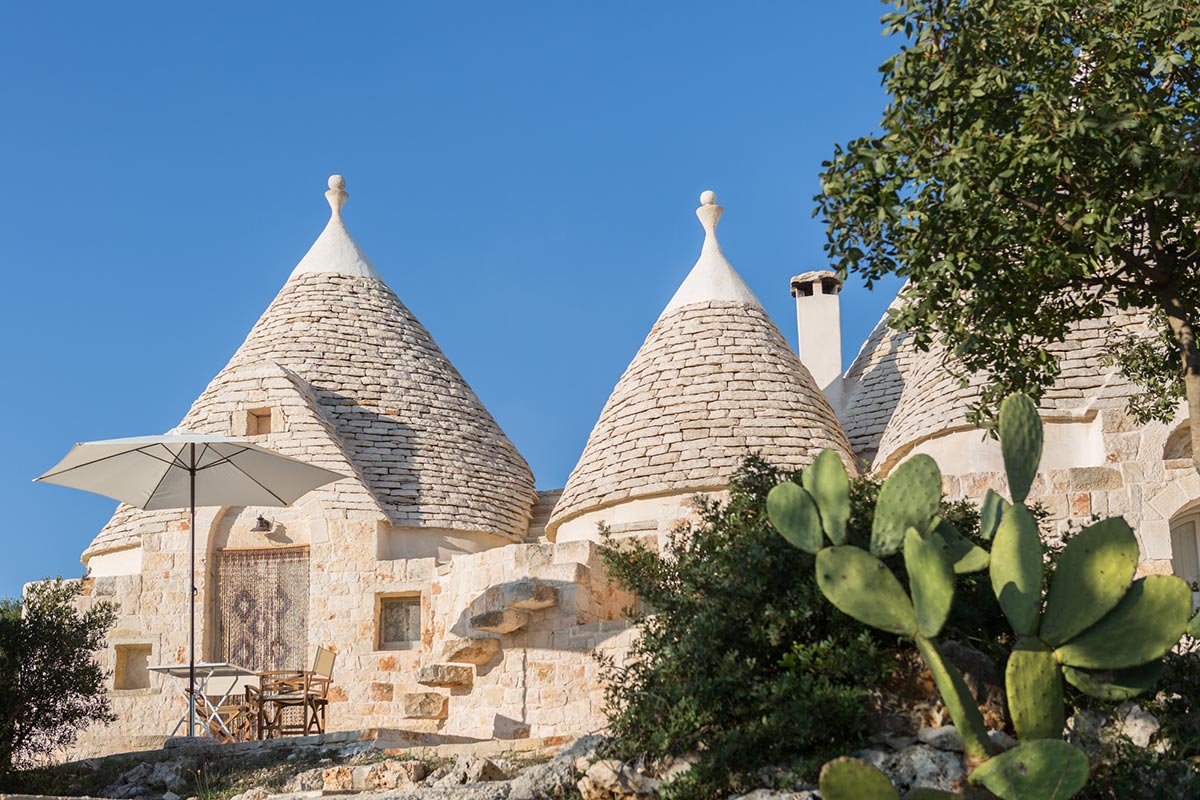 The project
We are Simona and Fabrizio  and we welcome you to our TRULLO.
SI FA TRULLO is our home and we open its doors to anyone who wants to spend a regenerating holiday in the heart of Puglia, surrounded by nature and far from the noises of the city.
The suggestive structure, composed of trulli and lamie, will allow you to experience the authenticity of this land, as the astonishment of waking up looking at the conical roof made of stone.
SI FA TRULLO offers its guests rich and savory breakfasts rigorously prepared with the products of our land, and relaxation corners to enjoy the panorama and the sounds of the Itria Valley.
Testimonial
What client say
We loved everything about our stay with Simona and Fabrizio. First, the property is tucked away on a quiet road just outside of Ostuni. They've done an outstanding job with the land and making you truly feel reconnected to nature. The room was beautiful and extremely cozy with everything you would possibly need. The breakfast was a feast and some of the best meals we experienced in Ostuni. It was a wonderful time chatting with both Simona and Favrizio about all local attractions—they're both so warm and knowledgeable. They helped plan out our three days of beaches, exploring and eating. You will need a car as it's about 15-20 minutes away from Ostuni, Cisternino, beaches, etc but we thought it was the most centrally located space that allowed you full access to the beautiful towns around vs. just being trapped in one city. I highly recommend this place and we hope to be back soon!